Plank Road (East of W. Burlington Ave) - Road Closure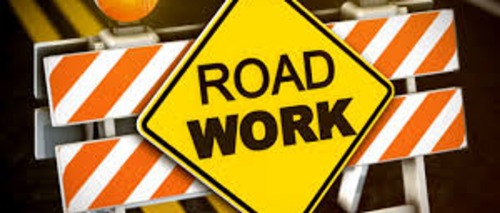 Date: September 18, 2023
From: Brian J. Carter, P.E. & P.L.S.
County Engineer
RE: Road Closure

N E W S R E L E A S E
The following route will be closed effective Tuesday, September 19th at 8 a.m. for road replacement work and will reopen by 8:00 a.m. on Thursday, September 21st, weather permitting.
Plank Road
(Between Sunnyside Ave and West Burlington Ave.)
** Closure will be in between 10684 and 10696 Plank Rd.**

We are sorry for any inconvenience that this causes, and we appreciate your patience while we improve our roads in Des Moines County.
* * * * * * * * * * * * * * * * * * * * * * * * * * * * * * * * * * * * * * * * * * * * * * * * * * * * * * * * * * * * *
cc: Dispatch
KBUR-KGRS
KCPS
KKMI-KDMG
The Hawkeye
Burlington Beacon
Sheriff's Department
Burlington Police Department
West Burlington Police Department
DESCOM
GIS
Burlington Community Schools
West Burlington Community Schools
Burlington Fire Department
Danville Fire Department
Mediapolis Fire Department
New London Fire Department
West Burlington Fire Department
Yarmouth Fire Department
Post Office
West Burlington City Hall
Burlington City Hall