DMC Hwy 99 Dry Branch Creek - Bridge Closure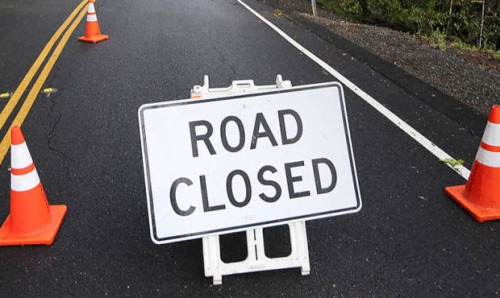 Date: June 14, 2023
From: Brian J. Carter, P.E. & P.L.S.
County Engineer
RE: Bridge Closure

N E W S R E L E A S E
The following route will be closed starting Monday, June 19th for bridge replacement. Weather permitting, we anticipate the project to last 3 - 4 months.
DMC Hwy 99
(immediately north of Golf Course Road intersection.)
90th Avenue intersection will be closed.
125th Street intersection will remain open as part of the detour route.

We are sorry for any inconvenience that this causes, and we appreciate your patience while we improve our roads in Des Moines County.
* * * * * * * * * * * * * * * * * * * * * * * * * * * * * * * * * * * * * * * * * * * * * * * * * * * * * * * * * * * * *
cc: Dispatch
KBUR-KGRS
KCPS
KILJ
KKMI-KDMG
The Hawkeye
Des Moines County News
Mediapolis News
Southeast Iowa Union
Post Office
Sheriff's Department
DESCOM
GIS
Burlington Community Schools
Burlington Police Department
Burlington Fire Department
Danville Fire Department
Mediapolis Fire Department
New London Fire Department
West Burlington Fire Department
Yarmouth Fire Department