Golf Course Rd & DMC Hwy 99 Intersection Road Closure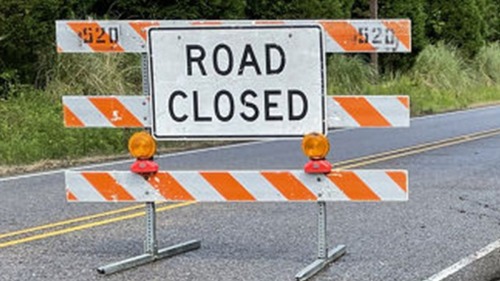 Date: September 8, 2023
From: Brian J. Carter, P.E. & P.L.S.
County Engineer
RE: Intersection Road Closure

N E W S R E L E A S E
The following intersection will be closed starting Monday, September 11th for culvert installation and repaving. Weather permitting, we anticipate the intersection to remain closed for appoximately 3 weeks.
Golf Course Road & DMC Hwy. 99 intersection
(DMC Hwy. 99 is still closed north of Golf Course Road intersection.)

• 90th Avenue intersection is now open for local traffic only.
(Accessible only from the north)

We are sorry for any inconvenience that this causes, and we appreciate your patience while we improve our roads in Des Moines County.
* * * * * * * * * * * * * * * * * * * * * * * * * * * * * * * * * * * * * * * * * * * * * * * * * * * * * * * * * * * * *